---
Learning To Drive DVD
This Ultimate Driving Revision DVD




Accredited by the Driver Instructors Association and Motor Schools Association.




Whether it's changing gears or changing lanes, turning
a corner or when to turn your lights on, it's all on here.
And, it's not just for learner drivers either!



You can benefit if you are:
Learning To Drive for the first time
A learner driver preparing for the driving test
A Driving Instructor Learning the Theory Test
Wishing to gain a UK driving licence
Training to be a Driving Instructor
Preparing for an intensive or crash course
Wish to learn safe driving techniques
Currently having driving lessons with a school
This is the best money can buy!
The ultimate Driving Revision DVD can help you improve,
no matter how long you've been on the road. So, what
are you waiting for!
Save money on driving lessons! (you should'nt need as many)

Over 3½ hours of comprehensive driving instruction

Multiple Camera Angles and bold graphics for great detail

Full menus for ease of selection of specific areas
Now only £15.99
To order your copy, call now on 07832 261346
or click here to send message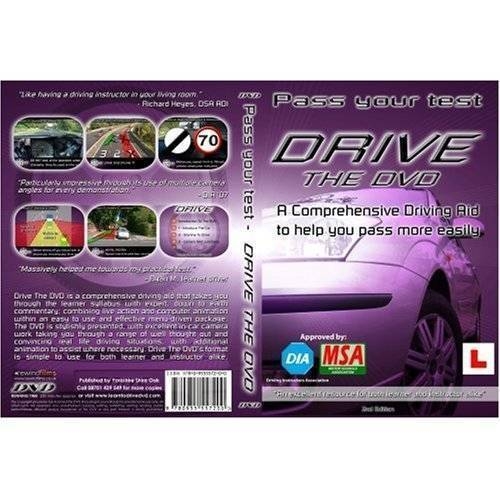 Hull Driving School~Driving School Hull~Driving instructor Hull~Driving School Beverley~Driving Lessons ~Driving Lessons Hull~Driving lessons Beverley~Intensive Driving courses~Hull Driving Instructor~Pass Plus Hull~ Intensive courses~Driving Instructor Hull~Driving instructor Beverley~Quick pass courses~intensive courses Beverley~Pass Plus Beverley~Beverley driving school~Beverley driving instructor~Intensive courses Hull~Beverley driving instuctor~Hull driving Instructor~Hull driving Lesson~Beverley driving lesson~Lessons in Hull~Lessons in Beverley.
driving lesson beverley, driving lesson hull, driving lesson hessle, driving lesson willerby, driving lesson anlaby,
driving lesson ticton, driving lesson cottingham.